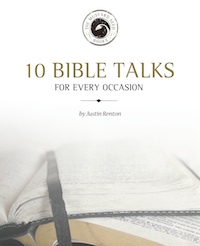 From the team that brings us ICOC HotNews we have a series of fresh and new Bible Discussions available for people to begin the new school year.

10 Bible Talks for Every Occasion is a tried and tested top selling resource. It has thoughtfully constructed openings, clear and precise questions to help draw out the important points made in the scriptures and at the end of the booklet a guide of "8 Keys to leading impactful Bible Talks."

CLICK HERE for more information
Also,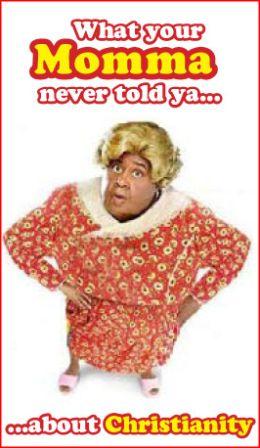 "What your momma never told ya... about Christianity. This series answers questions like:
Why Jesus is greater than Elvis and more revolutionary than Nelson Mandela

Why true Christianity is not just a Sunday thing

and how we should be aware tradition can be a bad thing
This 5 week series comes with a the PDF graphic to create your own invite card.
CLICK HERE for this set of Bible Duscussions

Often it is said that "what you don't know can't hurt you" or that "ignorance is bliss." But nothing could be further from the truth!
This four week series includes
Four Bible discussions which show that

not

knowing about God, the Bible, Satan or even themselves

can

actually hurt them spiritually.

Four campus devotional sermons

A weekly themed quiet time pack to help the disciples on campus apply the bible and stay on the edge spiritually

$10
CLICK HERE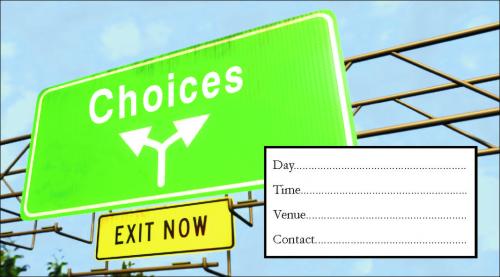 Choices
Questions that arise from life, are not always easily answered. As students, we feel the world is at our feet and then we get thrown by just normal life. Choices are what life is all about. Making the right choices can be very rewarding. Making the wrong choices can be very painful.


The aim of the series is to provide students with spiritual answers to questions such as:
"What church should I go to?"

"What career should I choose?"

"Is this guy or girl the one?"

"What kinds of friends should I choose"
This theme includes six Bible discussions, six campus devo lessons as well as a quiet time booklet which span over a period of six weeks.
Price $10
CLICK HERE
To see more Bible Talk Series Books from ICOC Hot News click here